The next big H&M collaborator is not a designer but an editor. Anna Dello Russo, Vogue Japan fashion director at large, has partnered with the Swedish fast fashion chain to produce a line of accessories.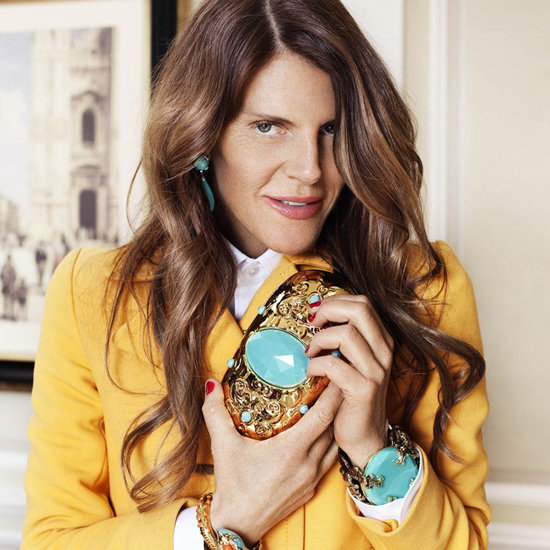 all pictures from fashionologie
The collection is made up of statement jewelry in gold-and-turquoise, bejeweled sunglasses, embellished minaudieres, and vertiginous heels — all Dello Russo signatures — and will hit 140 H&M stores worldwide Oct. 4.